Description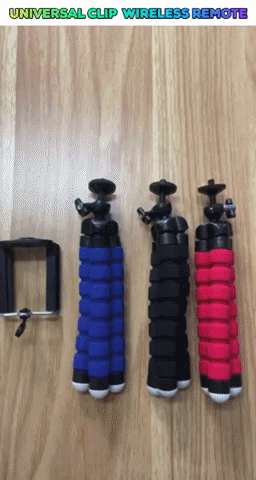 Universal Clip: Attach your iPhone, Android, and other smartphones with the universal phone the clip that provides a stronghold for your phone to keep it safe.
Wireless Remote: Conveniently take pictures from afar with a simple to use wireless remote that connects via Bluetooth to your phone's camera.
Adjustable Legs: Find the perfect angel and secure the tripod anywhere with adjustable gripping legs that provide a unique and steady tripod.
Authentic TEKBURG: Enjoy the premium quality craftsmanship and materials of an authentic TEKBURG Tripod.
Works On Any Surface: Attach the adjustable legs to any pole, tree, or another surface to perfectly capture each memory.
Payment & Security
Your payment information is processed securely. We do not store credit card details nor have access to your credit card information.